Understanding the CPQ market & choosing which features are important for your company.
ConfigureNow! CPQ
ConfigureNow! is an enterprise CPQ solution that helps businesses efficiently sell and process orders for configurable products and services. Some E-Tek Software & Services Customers need only the standard CPQ functionality.
For companies who need more, especially manufacturers of complex products, ConfigureNow! offers advanced CPQ functionality to cover the entire quote-to-production process.
What is CPQ?
Configure, price, quote (CPQ) software provides a competitive edge by reducing lead times, increasing efficiency, eliminating errors, and increasing customer satisfaction. These effects are especially evident for companies that build highly configurable, multi-option, and customizable products.

INCREASE EFFICIENCY
A fully-featured CPQ solution will dramatically increase efficiency throughout your company. Automating the quote-to-production process allows engineers to spend time designing products instead of creating estimates. Sales people can spend more time assisting customers, instead of filling out paperwork. Support personnel can then spend more time solving complex problems rather than dealing with internal errors.
REDUCE LEAD TIMES
Automating the quote-to-production process with a CPQ solution dramatically shortens the entire process. Faster turnaround on quotes is a competitive edge that will lead to a better experience for customers. All the information needed to produce an accurate quote is captured up front, so the internal order department doesn't have to go back to the dealer or sales rep to track down missing information. A CPQ solution automates sales and production drawings, bills of material (BOM), and routings, so the order gets to manufacturing faster and significantly reduces the delivery lead time.
AUTOMATE QUOTE DOCUMENTATION
A powerful aspect of CPQ solutions is the generation of custom quote documents. Professional and descriptive quote documents can significantly improve a customer's view of your company. Enabling your sales channels to respond to quote requests faster results in winning more business. Fully developed CPQ systems will also include dynamically generated product drawings and spec sheets.
ELIMINATE REWORK AND INCREASE CUSTOMER SATISFACTION
CPQ solutions greatly reduce the potential for human error when configuring complex products. Their primary function is to codify rules and pricing to ensure that the correct options are available in every possible situation. This ensures that the final product is exactly what the customer wanted. The reduction in errors eliminates the expensive rework that slows production and harms the customer's experience.
DEFINING THE CPQ MARKET
There are no standard definitions of what configuration software must contain. All CPQ software is not the same, and there are dozens of software products that fall under the umbrella term of CPQ. Some of the most common and important features are detailed below:
CONFIGURING COMPLEX PRODUCTS
The key aspect of a CPQ solution is configuring complex manufactured products. The software needs to have flexibility to account for any situation and implement highly specific rules whenever needed. Not every product requires a complex ruleset, but when the situation arises, the CPQ software needs to be ready to handle it.
When the configuration rules are easy to implement, it makes life easier for both administrators and end users. Administrators want to make sure they can quickly update product options and rules with consistent results. End users want to configure products without getting confused or lost in a complicated interface.

INTEGRATION WITH ERP AND CRM
Enterprise Resource Planning (ERP) and Customer Relationship Management (CRM) applications have become a standard of modern manufacturers. CPQ solutions must have tools for integrating seamlessly to whichever ERP or CRM your company uses. These integrations should include bidirectional workflows to ensure that both systems are maximizing their potential. Some CPQ solutions are directly tied to CRM or ERP tools. This can make the initial implementation easier, but limits expansion options and future flexibility.
CPQ integration tools must be flexible enough to handle a wide variety of formats and protocols, and have the capability to build integration business logic. Some CPQ solutions include middleware for building out fully custom integration solutions. These tools include message transformation and enrichment as well as monitoring and alert capabilities.
MULTI-LEVEL & MULTI-VIEW BOM
Translating features and options into a bill of material is the most common feature in CPQ applications. Some companies require sophisticated BOM functionality, while others may have more minimal requirements. A robust CPQ solution works well with both situations. Advanced BOM building includes the ability to capture complex BOM rules, generate multi-level BOMs, and having multiple BOM views, such as an engineering, production, or sales view.
QUOTE PROCESS AND DOCUMENTS
Every CPQ solution needs to build quote documents that can be presented to customers. The most powerful CPQ applications provide extensive flexibility by inserting specific calculations, text, and images based on the line items included on the quote.
With quotes, you should be able to view multiple versions, track changes, and view previous iterations. A powerful CPQ application allows you to monitor pricing and discounts and provide warnings when discounting limits are exceeded. Quoting also requires a robust security system to restrict access to closely held information, such as price books and cost data. The most robust CPQ solutions provide a method to capture and submit requests for special, (non-standard) options and trigger a workflow for review, approval, and pricing.
ORDER ENTRY
Your CPQ solution may require more than basic order entry capabilities, such as working collaboratively to process orders. Advanced order entry in a CPQ application also supports CRM and ERP order integration as well as entering orders rapidly, without requiring a pre-order quoting process.
CAD INTEGRATION
Many manufacturers rely heavily on producing CAD models and drawings for their products. Some CPQ solutions can integrate to CAD applications and generate fully configured models, drawings, and bills of material. These outputs can then be incorporated into a quote document giving customers to-scale images and drawings of their configured product and can also be used in the manufacturing process. For companies that currently have engineers spending time to manually produce configured models and drawings, a CPQ solution with these features will produce major efficiencies.
MANUFACTURING ROUTINGS
Generating routing reports are a requirement for some companies when choosing a CPQ solution. The ability to create a routing report that includes the operations and resources needed to manufacture the product helps streamline the manufacturing process. More robust CPQ solutions will include a high degree of flexibility in generated routing reports.They can be very specific, with set up, run, and queue time estimations for each operation, or a simple list of procedures. Some CPQ applications can also link routings to the BOM to show the list of parts used in each operation.
ADVANCED PRICING GENERATION
The ability to automatically calculate price is a common requirement for a CPQ solution. Pricing products and services can be very complex and sophisticated, so CPQ functionality must be flexible enough to mimic existing pricing methods, and automatically calculate accurate prices. Advanced pricing needs to account for a variety of factors, including price books for negotiated customer contracts,geographic considerations, and discount structures.
VISUALIZATION
All CPQ solutions should have some image display features; advanced options include 2D and 3D displays that react to changes in real time. Visualization of the details and effects of each option is a powerful sales tool; when users can see the product in its configured state, they gain a sense of ownership of the product. Additionally, seeing the shape, textures, color, orientation, and dimensions helps users verify the accuracy of their selections.
E-CATALOG AND E-COMMERCE
Electronic catalog (e-catalog) functionality allows users to quickly find both standard items and configurable product lines through browsing, searching, and filtering. CPQ solutions with an e-catalog provide a full e-commerce platform for selecting, quoting, and ordering products. Some CPQ solutions offer ordering via sales reps only, while others also support customers locating distributors to request quotes and orders as well as submitting their own orders with a credit card ordering system.
In many cases, the first phase deployment of a CPQ solution is limited to internal users. But many will eventually want to make the CPQ software available to their end customers and extended sales channels via public or secured websites. Having both options available for use at different points in the implementation process allows for a gentler business transition.
ADVANCED REPORTING
ACPQ solution should handle your reporting requirements and support custom data querying. Moving product quoting and ordering into a CPQ application provides sophisticated reporting data. All areas of a company can benefit from greater insight. Management can run reports to view the number of quotes converted into orders and performance statistics by sales rep or dealers.
Operations can monitor item replacements and the forecasted quoting outlook.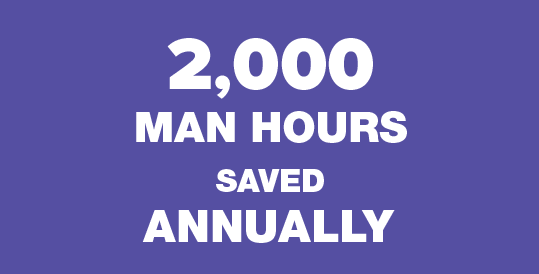 ENTERPRISE-CENTRIC
An enterprise-centric CPQ solution leverages its capabilities across an entire company. This approach allows customers, external sales reps, and internal order entry users to all use the software in different ways.
For example:
Customers can create configurations and request quotes
Sales reps can convert customers' request into quotes or order
Sales managers can approve or reject irregular discount levels directly from notification emails
A CPQ solution with enterprise-centric functionality must be supported by roles-based security, with notifications based on changes in status, workflow, and queues. Ultimately, this enables companies to automate the creation of deliverables and streamlines the entire quote-to-order and quote-to-production process.

SUMMARY
The CPQ market features a variety of different products tailored to different needs. Many offerings are small and rigid, limiting the potential growth and impact found in more expansive CPQ solutions. It is important to find the right balance of features and flexibility to allow your CPQ solution to grow with your company.
A company making full use of CPQ functionality would have customer service representatives entering orders and sales reps creating professional quotes. The company could also allow dealers and customers to configure their own products, create quotes, and enter their own orders. By streamlining all or part of the quote-to-production process, educing lead times, and eliminating errors, CPQ solutions provide companies with a competitive edge, especially companies with highly configurable, complex products.
Implementing a CPQ solution is a big investment and selecting the right, strategic CPQ solution takes time. The market of CPQ solutions offers a wide array of functionality, so define your requirements carefully to select the right product for your company's needs. Rushing the process and making the wrong choice may limit the potential benefits, as well as put your company at a severe disadvantage to your competition.